It's Cake Time!
It's Cake Time!
It's Cake Time!
It's Cake Time!
It's Cake Time!
It's Cake Time!
Mali Bakes is a Melbourne based cake shop dedicated to bold flavours, unique design and sharing our love of all things delicious! Whether you're celebrating a birthday, special event, looking to craft your dream wedding or simply want to satisfy a spontaneous craving, we've got you covered!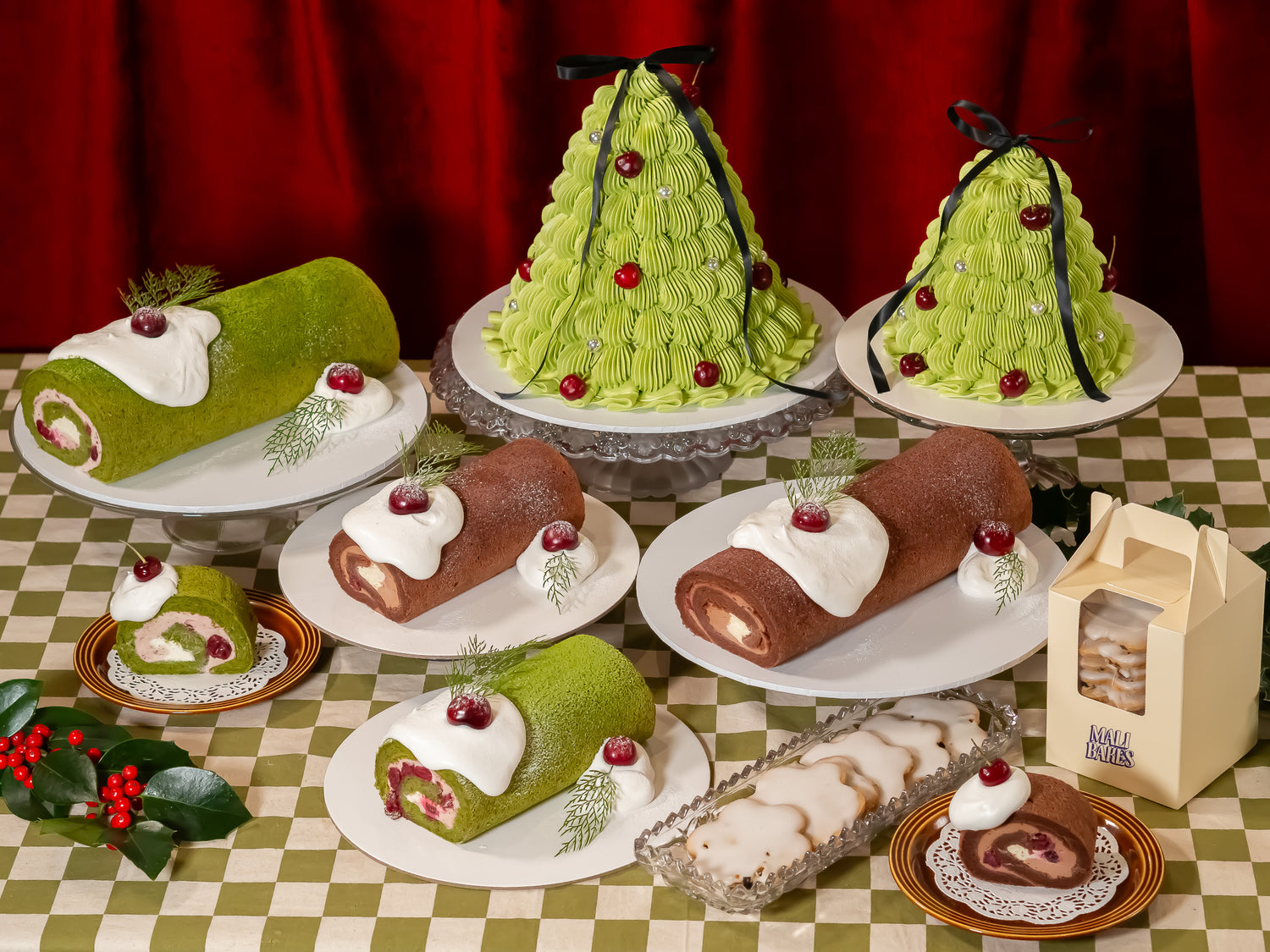 Festive Bakes
Tis the season for indulgence and deliciousness!
Whether you're feeding a crowd, or a cosy crew of your favourite people, dive into the festive flavours of the season with our festive bakes!
Shop Festive Bakes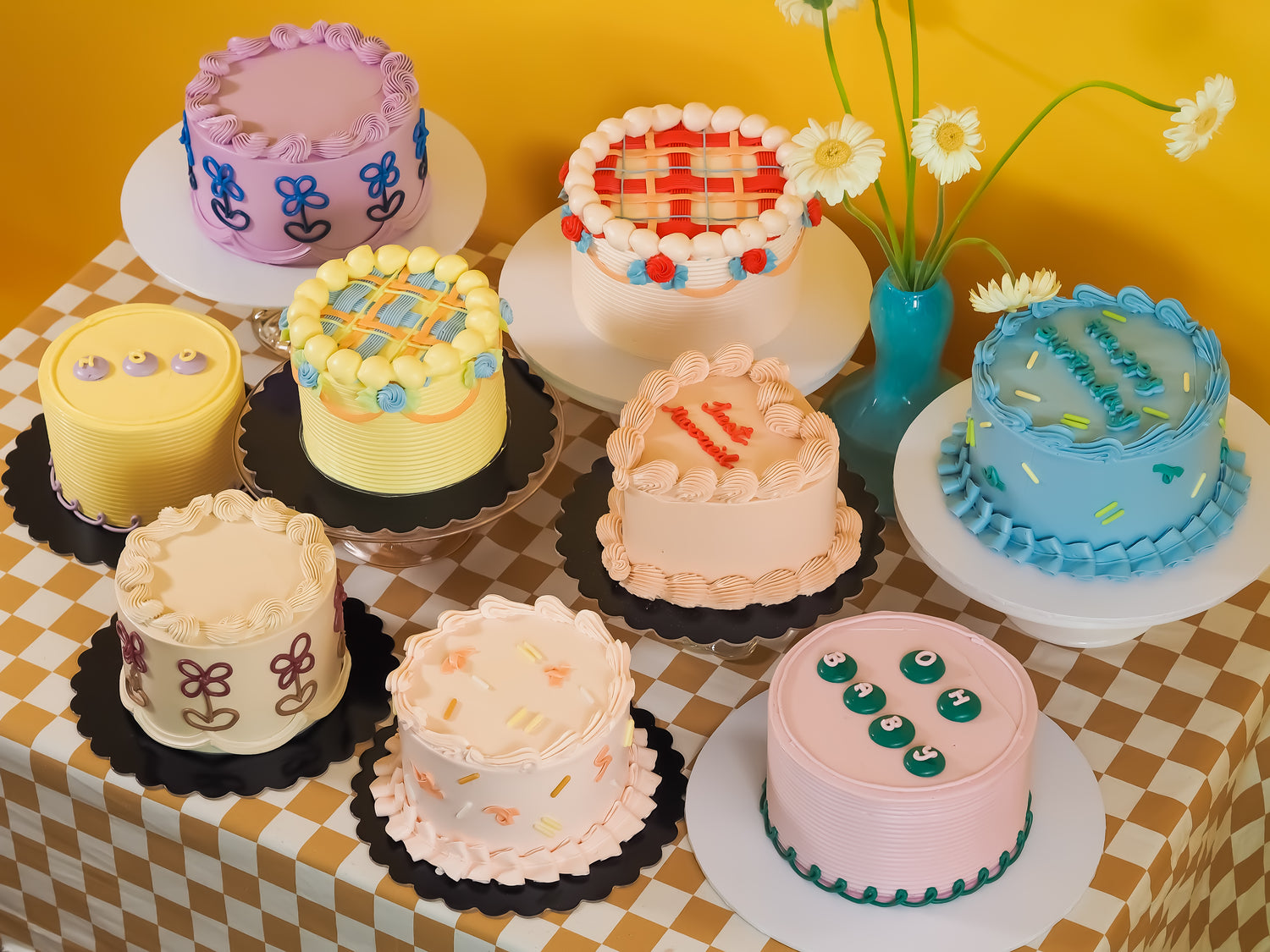 Customisable cakes
Got a celebration or event coming up? Our customisable cake collection offers wide array of curated designs & colourways. Make the cake uniquely yours by choosing size, picking your favorite flavors, adding a personal touch with text, or even crafting a one-of-a-kind color combo. Your dream cake, your way!
Shop customisable cakes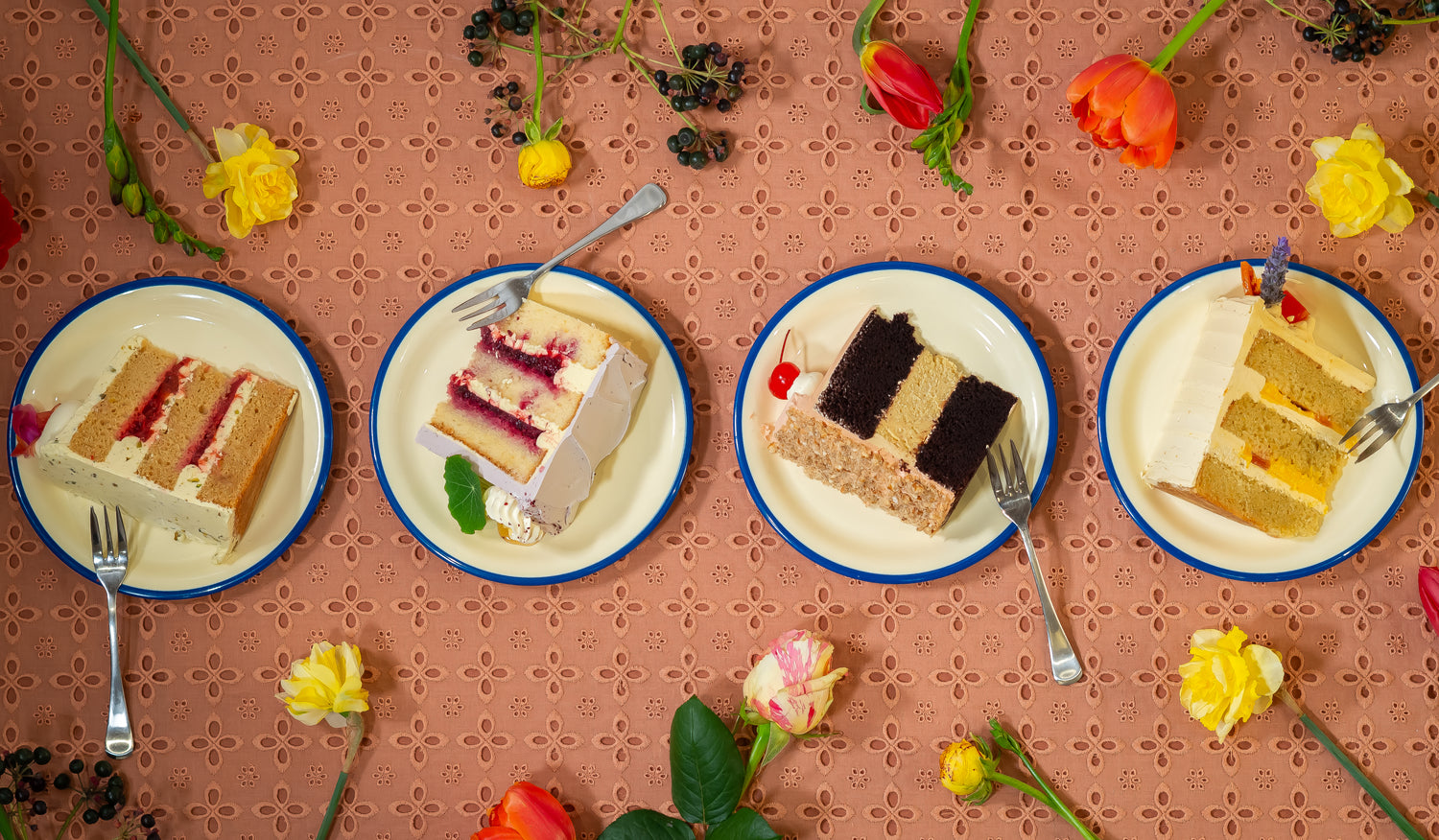 Whole cakes
After something with no fuss but all deliciousness?
Our whole cake range is anything but ordinary. Whether you're celebrating life's little wins or just indulging in a sweet treat, our cakes are your ticket to flavour heaven!
Shop whole cakes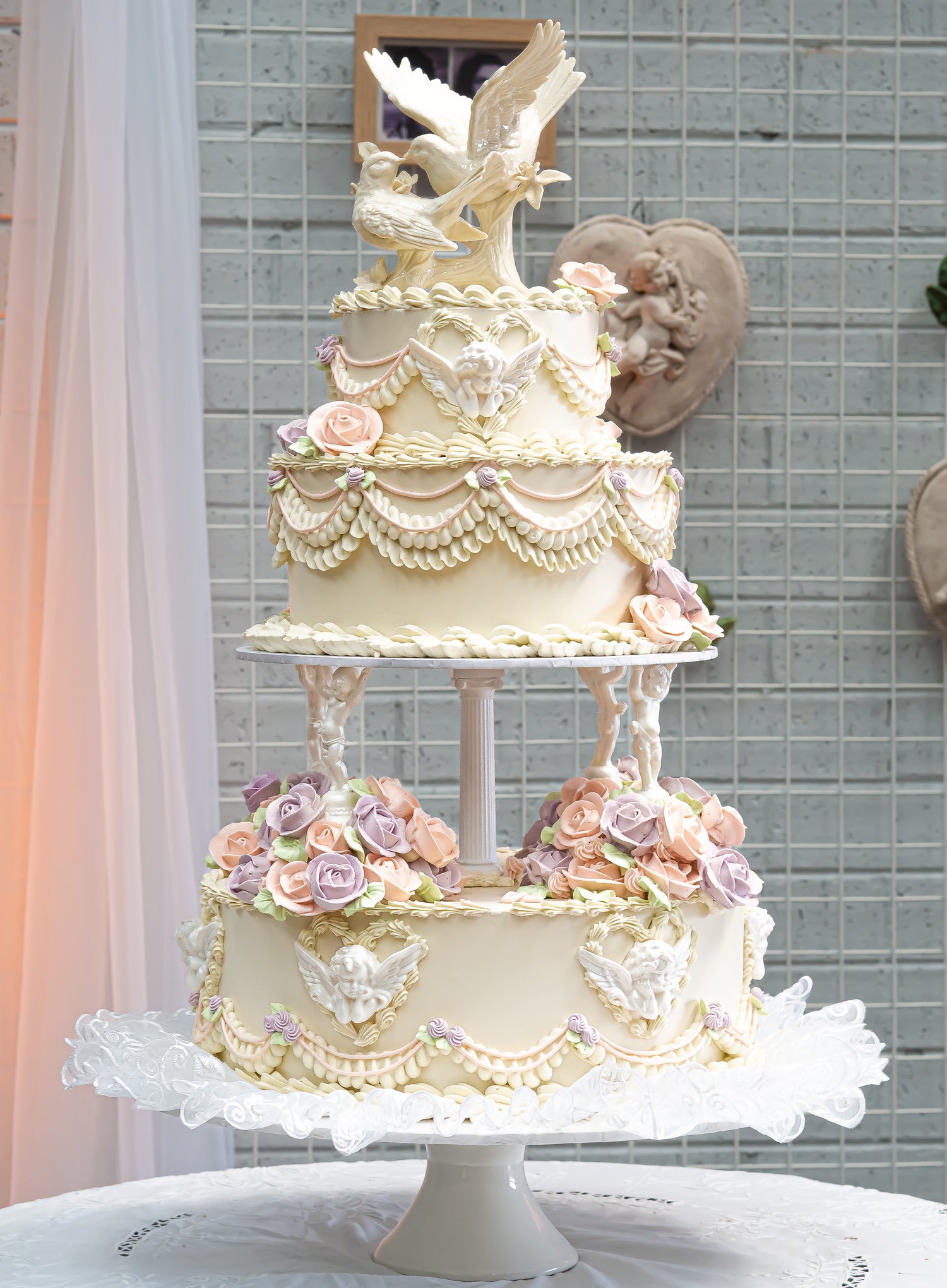 Looking for something a little bit more custom? Whether you are celebrating a wedding, big birthday or launching a new business, get in touch to see how to can make you day extra special.
Enquire
Visit our stores for cake by slice or pick up your order.
Fitzroy Store (by slice only)
195 Brunswick Street, via Moor St
Wed - Fri: 9 am - 3.30 pm
Sat: 9 am - 4 pm
Thornbury store
627 High Street Thornbury
Custom cake pick up
Wed - Fri : 11 am - 4 pm
Sat: 9 am - 2 pm ( By slice available)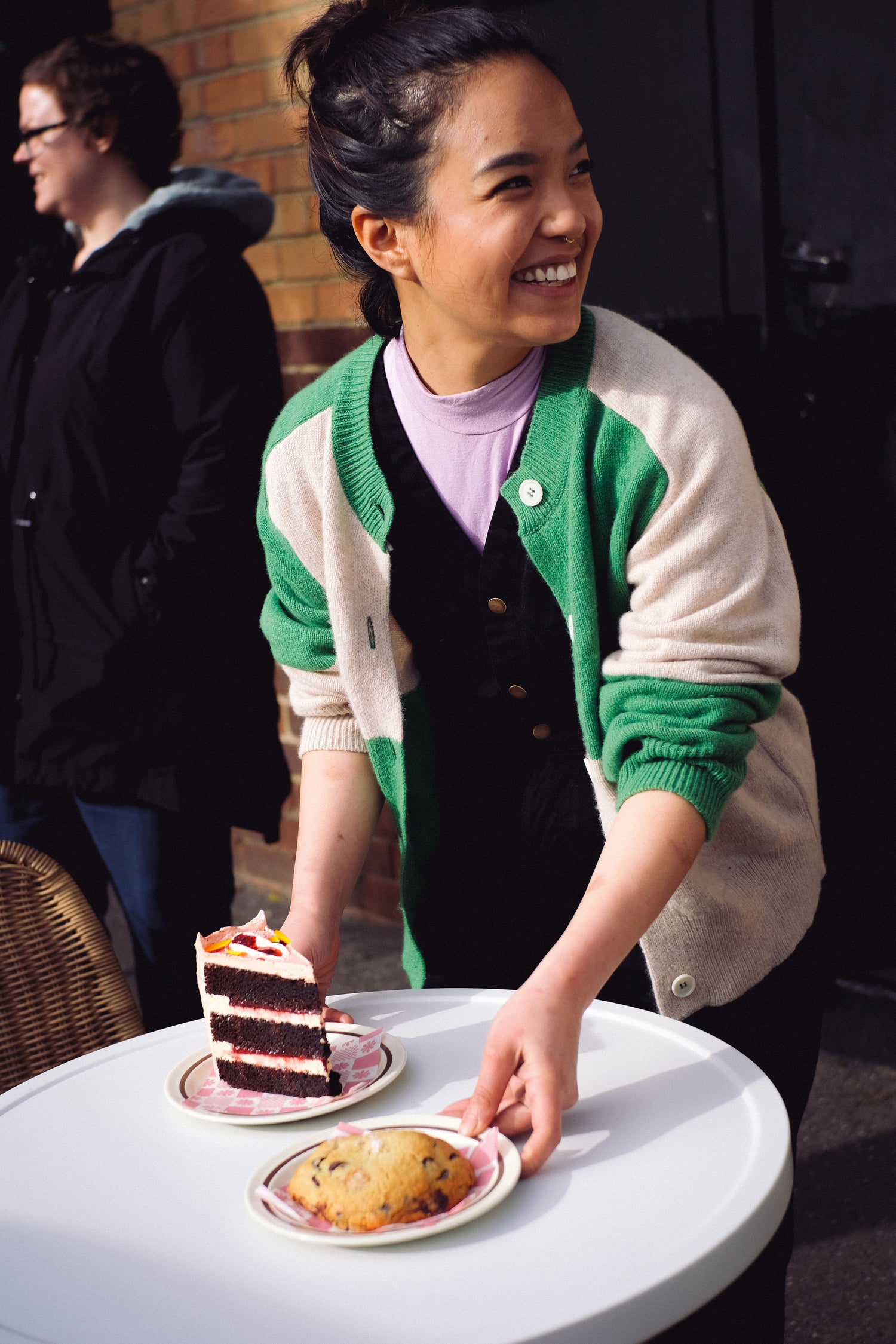 Our story
Mali Bakes was founded by Patti Chimkire as a way to combine her love of baking with her love of colour and aesthetics.
Beginning in one of Melbourne's many lockdowns, Patti has sought a collaborative experience with her team in the creation of Mali Bakes cakes, working to share the joy of creativity and expression.
Bringing the vibrant colours of Thailand to Melbourne, Mali Bakes playfully infuses the two cities colours and artistic sensibilities. Mali, meaning jasmine in Thai, informs what is at the heart of Mali Bakes: cakes that recall the bliss, joy and warmth of childhood memories spent with loved ones and friends

We offer a small menu of the flavours that we love. Everything is made from scratch in our kitchen with delicious ingredients including Gippsland Jersey Butter, oraganic flour from Wholegrain Milling, Burd's Farm free-range eggs, Callebaut chocolate and cocoa powder and fresh loca produces
Wominjeka, Mali Bakes acknowledges the Wurundjeri people who are the Traditional Custodians of this Land That we are nourished and inspired by. We pay respect to the Elders both past and present of the Kulin Nation and extend that respect to all the indigenous poeple of this land.