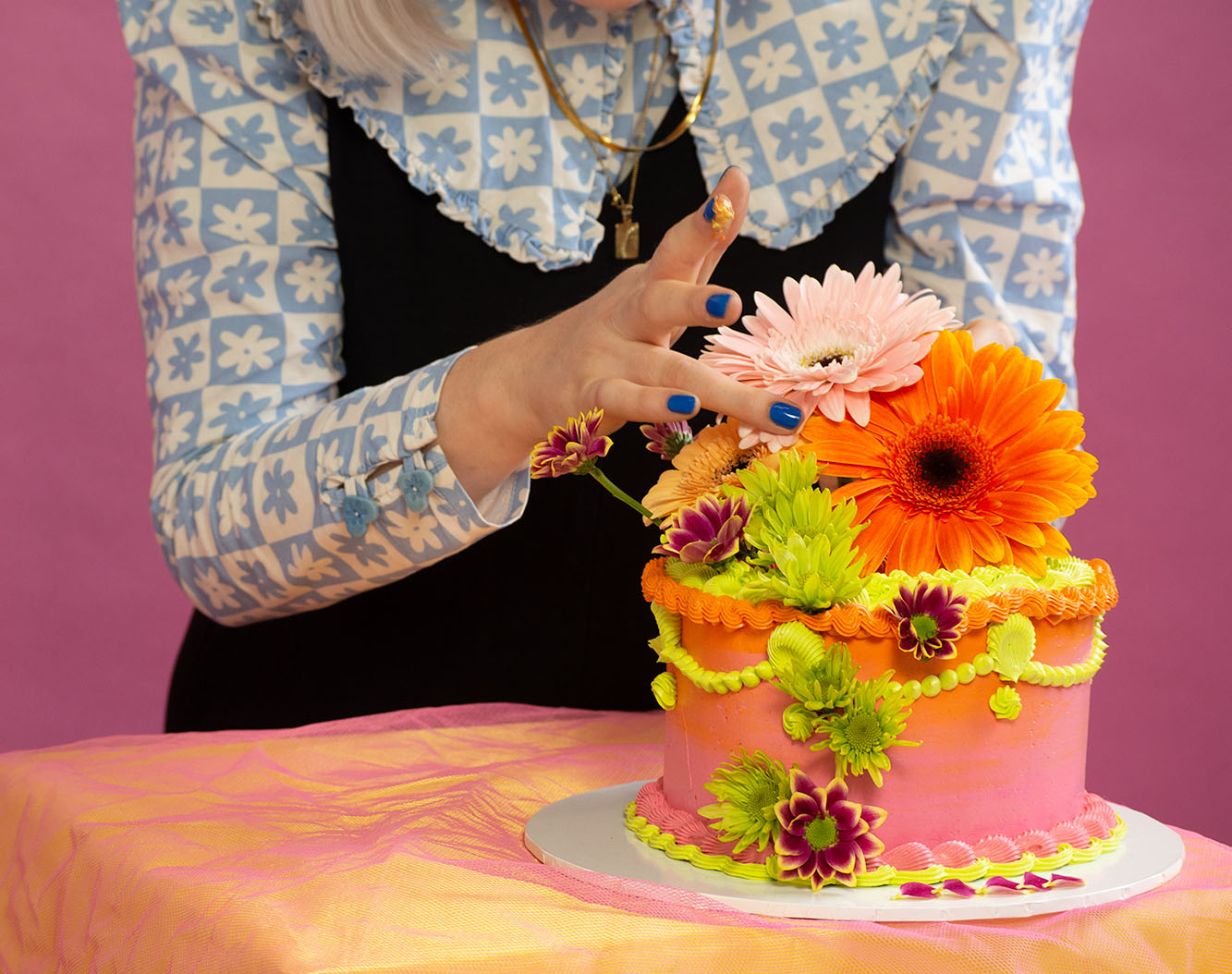 Do you offer delivery ?
+
Small & single tier cakes
We offer local delivery for locations within 20 km from our studio. If your address does not show on the check out page, it means that the address is out of our delivery range.
Our delivery window is between 11 am - 4 pm Wed - Sat. You will be notified of the delivery time on the day. If you need the cake at specific time in this window, we suggest you order the cake to be delivered the day before.
In the case that Mali Bakes cannot contact the receiver, the cake will be take back to our studio. Re delivery will depends on our availability and will incur fee.
You're more than welcome to arrange a courier service or Uber pick up if your address is out side of our local delivery zone. However we are not responsible for any damages once the cake has left our premises.

Pick up is available from our Thornbury store only. We are located at 627 high street Thornbury.

Wedding & Tier cakes
Delivery is available for locations within 1 hour 30 minutes's travel time from the studio. This depends on our availability as we are a very small operation. Please include delivery address on the enquiry form and we will add the fee to the quote.
Changes & Cancellations
+
If you're purchasing from our online store, no changes can be made once the order is placed.

Cancellations before 5 days from the pick up/ delivery date will incur 10% admin fee.
Cancellations within 5 days from the pick up/ delivery date are not refundable. Our cakes are made to order to ensure freshness which means we cannot keep what we have specificly prepared for your order.

For wedding & tier cakes, our terms and conditions will be sent to you along with the quote. Please get in touch with us directly for further information.
How far in advance do I need to book my cake ?
+
We require a minimum notice of 5 days for all cakes orders. Our booking system is open up to 6 months in advance
A minimum notice of 4 weeks is required for fully bespoke celebration cakes and 2 months for wedding & tier cakes.
What is the best way to transport and store my cake?
+
Your cake will be carefully boxed to prevent any movement during transport. When picking up your order, please place the cake box on a flat surface in the car with the aircon cranked up. Always carry the box from the base.
If it is a particularly hot day do not keep your cake in direct sunlight or intense heat as the cake will melt.
Keep your cake refrigerated. The cake is best served at room temperature, so please take it out for up to 2 hours before serving.
It is best to pick up your cake on the day of your event for freshness. However; the cake can be kept in the fridge for up to 3 days. Any leftovers should be kept in an airtight container.
Do you offer GF option?
+
We don't offer GF option sorry! Our kitchen space is very limited and we do not want to risk any cross contamination.
How does your serving size work?
+
Our serving size is on based dessert portion ( cut in grid )
3 layers cake is aprox 4 Inch tall. The serving portion measurements are 2 Inch x 1 Inch x 4 Inch.
4 layers cake is aprox 6 Inch tall. The serving portion meaurements are 2 Inch x 1 Inch x 3 Inch
If you are planning to cut the cake smaller, we recommend ordering a size down.
Please contact us directly if you would like a cutting chart.
Where do you soruce your ingredients?
+